Programs
Handcrafted and designed by CrossFit Endurance Specialist
Don't know which one to choose? We usually recommend Running: Develop Your Engine & Stamina as step 1.  It's designed to build up your resistant to fatigue and provides personalized run pacing goals after baseline runs are inputted.   Once you have the foundation, you can use the other programs to build up the volume (be able to run longer).
Running: Develop Your Engine & Stamina
SPECIFIED PERSONALIZED PACING
Designed for the fitness to competitive athlete, this is a personalized weekly endurance program by Chris Hinshaw – CrossFit Games coach and 10x Ironman endurance competitor – for the Crossfit athlete wanting to optimize their aerobic capacity.
Coach Chris has designed a supplemental training program that starts with moderate aerobic workouts and progresses into race-pace simulated intervals. All the interval workouts have individually prescribed pace ranges that are based on an advanced algorithm using your current performance data.
Dynamic Warm-Ups Drills
Dynamic Flexibility
‍Leg swings (10 right leg front to back, left, right side, left side)
Ankle rotations  (10 right & left ankle, clockwise and counter clockwise)
Knee dives into wall to stretch achilles.
More of drills when you enroll in this program.
  Training Goal: Resistant to Fatigue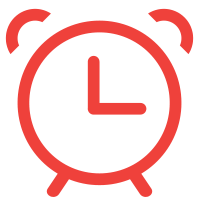 Average Workout Time: 60 minutes
  Times Per Week: 2x / week
  Gym Access Required: No
  Membership Required
  Program Level: Intermediate
General Endurance and General Speed
The General Endurance workouts will develop your musculoskeletal, metabolic, and neuromuscular systems to manage the faster training that will come later in the season.  Use this "off-season " program to establish a solid base foundation.
In addition, the GE workouts will allow you to handle much higher volumes without breaking down. These workouts are done by feel. The mental & emotional stress with these workouts should be the distance (not the speed). Walking is perfectly acceptable. The General Speed training will performed in parallel with the GE workouts. These pure speed workouts will challenge and optimize your neuromuscular foundation. In addition, sprinting requires high force sprints which will increase muscle fiber recruitment and extend the endurance of these explosive fibers.
The stress in these workouts is the intensity (not the distance). Every interval has a "full-recovery" that allow you to pick the rest durations. The GS workouts are focused that first 8 seconds while using your highly powerful Phosphagen energy system. This training track starts with 8sec sprints, stairs, or sleds and finish with a 200m max effort time trial on week 8. Want more? This program also includes 4 "bonus" weeks which will continue the progression and finish with a 400m max effort time trial. The GS workouts (except for the max effort 200m & 400m) can be done on your other CrossFit training days.
  Training Goal: Endurance Capacity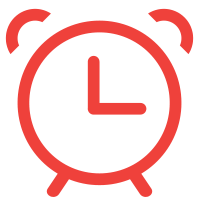 Average Workout Time: 60 minutes
  Times Per Week: 2x / week
  Gym Access Required: No
  Membership Required
  Program Level: Intermediate